| | | |
| --- | --- | --- |
| | Celebrating the 10th Annual Maker Faire! | |
| | | |
| --- | --- | --- |
| | The official store of Make: | |
Celebrating the 10th Annual Maker Faire Bay Area!

Maker Faire is the Greatest Show (and Tell) on Earth—a family-friendly festival of invention, creativity and resourcefulness, and a celebration of the Maker movement.

From May 16-17 we'll be holding (and celebrating) the 10th Annual Maker Faire Bay Area. We wanted to take this opportunity to share some of the history with you!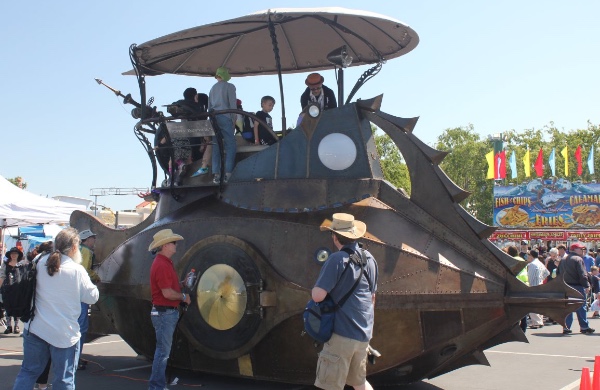 Get Crazy, Get Inspired with the Vehicles of Maker Faire

Check out photos of Faire vehicles from the past 10 years to get an idea of the diversity they take and the joy of making that they celebrate.

| | | |
| --- | --- | --- |
| | Featured Best Sellers from Maker Faires Past | |

Maker Media, Inc
1160 Battery St. East, Ste 125
San Francisco, CA 94111
Having trouble viewing this email? View it online.

This email was sent to . If you're no longer interested, you can unsubscribe instantly.